Springtime in Crete
8 Days, 2-centre.
Flying from Bristol, Cardiff, Doncaster, Glasgow, London Gatwick, Manchester and Newcastle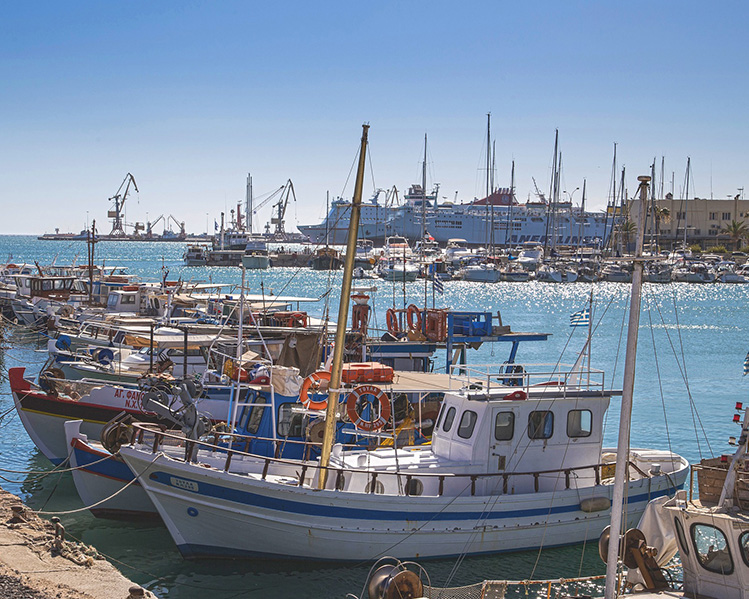 ---
Day 1
After your direct flight to Heraklion, meet your Tour Manager and transfer to the 4* Theartemis Palace Hotel in Rethymno, for 5 nights' Dinner, Bed & Breakfast. This comfortable, stylish hotel is an easy stroll from a sandy beach and the picturesque Old Town.
Day 2
A short ride into the heart of the Cretan countryside, to the head of the Imbros Gorge. This area is particularly rich in wild flowers. After tasting local specialities in a taverna, we visit the village of Georgioupolis.
Day 3
West through luxuriant scenery to Chania, with its beautiful Venetian harbour, food-market fragrant with herbs and spices, and excellent Archaeological and Maritime Museums. We also visit Souda Bay, reminiscent of the Battle of Crete of May 1941, and lovely Aghia Triada Monastery, set amidst extensive vineyards.
Day 4
Today we visit Kournas Lake, a nature reserve fringed by mountains, and the lovely village of Argiropoulis, site of the ancient city of Lappa, famous for its waterfalls and local cuisine.
Day 5
JEWELS OF THE SOUTH COAST: The hill-village of Spili, with its lush greenery and crystal-clear fountains. Serenely-beautiful Preveli Monastery, rich in history. Total relaxation at a fishing-village to round off the day.
Day 6
MOVING ON: After visiting Agia Lake, with its abundance of water-birds, we continue through orange-groves and chestnut plantations to the Plateau of Omalos in the White Mountains, taking in dramatic scenery and historic villages. Here, the coach brings us to the head of the Samaria Gorge, the longest canyon in Europe, with its stunning backdrop of mountains. A few minutes' drive away lies a delightful family-owned hotel, the Neos Omalos, our base for the next two nights.
Day 7
Our destination today is the laid-back village of Sougia on Crete's South Coast, where the beautiful Agia Eirini Gorge meets the sea. As with all our excursions, the emphasis is on leisurely, comfortable travel.
Day 8
Transfer to Heraklion Airport for your homeward flight.
---
YOUR HOLIDAY INCLUDES
Direct flights between the UK and Crete, departing from Bristol, Cardiff, Doncaster, Glasgow, London Gatwick, Manchester and Newcastle. To discuss what flights and timings would best suit you, please call us on 0800 011 3927/07974 022640 at any time.
Transfers and full programme of included excursions as described.
All taxes and duties.
All entry fees
5 nights' Dinner, Bed & Breakfast, 4* Theartemis Palace Hotel, Rethymno.
2 nights' Dinner, Bed & Breakfast, Neos Omalos Hotel, Omalos.
Accompanied throughout on Crete by your experienced, friendly Living Crete Tour Manager, on hand at all times to help with the smooth running of your holiday.
AVAILABLE DATES AND PRICES
2021
April 25th